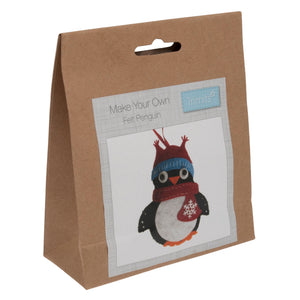 Beautiful festive design that would make the perfect gift or add some Christmas magic to your home.
Simply work the roving wool onto the frame using the tool to build up your design.
Kit includes everything you need to complete your festive frame: pre-printed, pre-stretched, polyester felt on wooden frame; wooden handled needle felting tool; roving wool; foam pad; instructions in 3 languages (EN, FR, GER). 
Ideal for beginners.