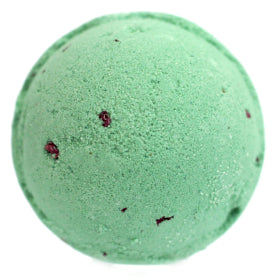 SHEA BUTTER BATH BOMBS
180g
ROMANCE

These Jumbo Bath Bombs are just the thing for anyone looking for a high quality bath fizz that looks and smells great, with lashings of extra Shea Butter to give that ultra luxurious bath experience.
Each bomb weighs in at a massive 180 grams and contains a generous portion of Shea Butter to make them smoother on your skin. 
We have a range of fantastic fragrances to choose from, each in their own distinctive colour.
For each three bathbombs of the same size purchased from any range the order will come in a free natural style cardboard giftbox.  Full colour ingredients list included.